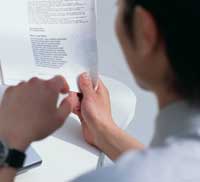 Welcome to the University of Oregon Policy Library.  Thank you for your patience as we rebuild this website as part of the overall policy reorganization and review effort announced by President Coltrane (http://president.uoregon.edu/content/policy-review-and-revision-process).  While we work to renumber and better organize all UO policies in a consistent format and house them in one easy-to-use library, you can still find them all below.  UO policies that were adopted by the institution prior to the governance transition on July 1, 2014 are available in a searchable format by exploring the "Browse By" links below.  UO policies inherited from the state and former system office are available under "Other Policy Links." A comprehensive list of the UO policies currently in effect is available here.
The Office of the President, in cooperation with the UO Board of Trustees and University Senate, has drafted a proposed Policy on University Policies. The draft is with the senate for review until February 10, 2015.
Thank you again for your patience and please feel free to contact us with any questions.
---